Here is a quick tutorial how to setup your nVidia graphic card to have nice antialiased wireframe display in your SynthEyes 3d viewports.
Tested with Windows 7 Home Premium 64 Bit, nVidia GeForce GT 330M, Driver 188.67, SynthEyes 2008.1.1028

This picture shows the SynthEyes Camera View with antialiased Sphere: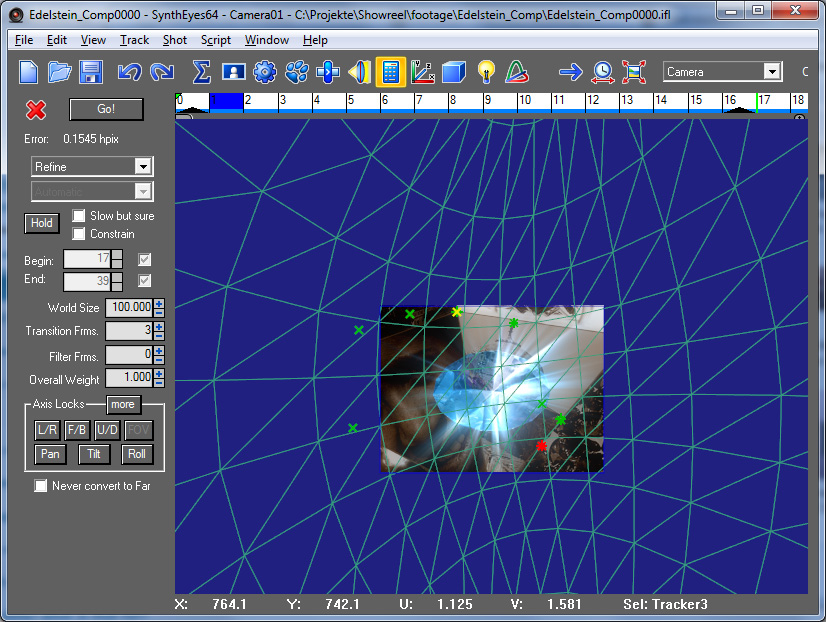 1. Open your nVidia control panel and turn on "

Use the advanced 3d image settings

":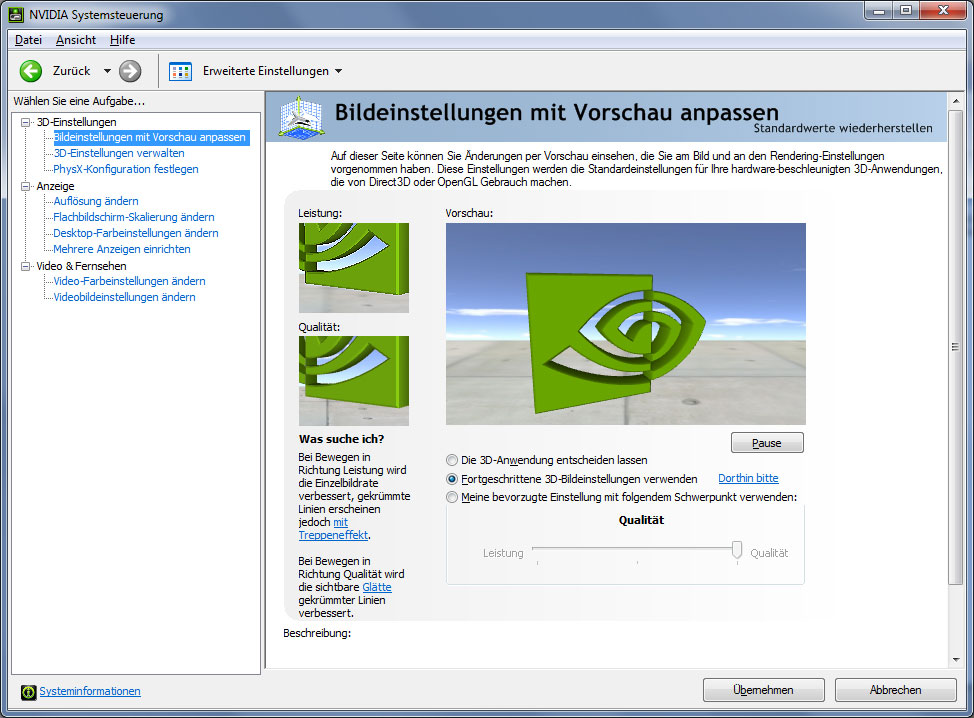 2. Next go to "

Manage 3d Settings

" -> "

Program Settings

", click on "

Add

" and pick your

syntheyes64.exe

.
3. Change:

Antialiasing Filtering:

16x


Antialiasing - Gamma correction:

ON


Antialiasing - Mode:

Last one

(In German:

Beliebige Anwendungseinstellungen außer Kraft setzten

)
Antialiasing - Transparency:

8x (Supersample)


Antialiasing Settings:

16xQ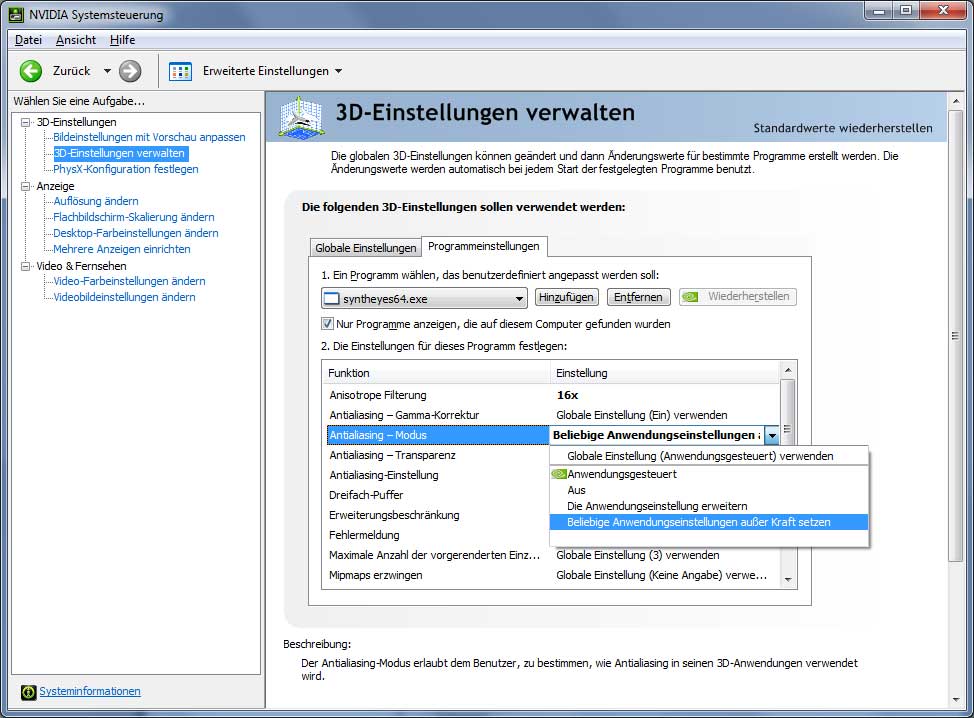 Next time you start SynthEyes, your wireframe looks really nice and antialiased. Of course the quality of this settings depends only on your graphic card.
This works for other 3d software like maya, too. Just add another "*.exe" and repeat these steps.
Welcome to the wonderfull world of antialiased 3d!